3ouletna | Marketplace for Selling Handmade, Homemade, Natural, Bio and traditional Products Online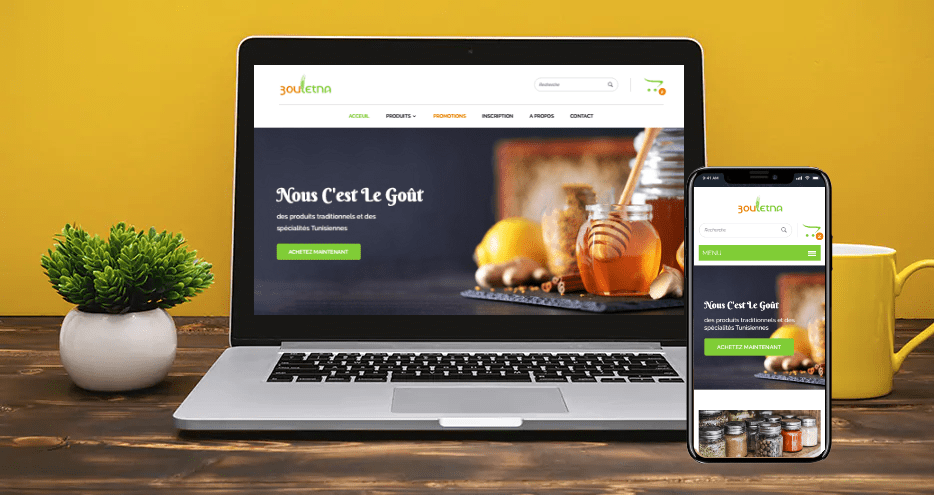 3ouletna website connects small-scale artisans and merchants to a consumer base and in doing so, supports the growth of creative, independent businesses all over the world.
By making it easy to buy and sell goods, 3ouletna makes entrepreneurship lower-risk and accessible for these populations.
The Business Model
3ouletna has differentiated itself from other ecommerce platforms by its focus on homemade, handmade products. Sellers on 3ouletna include part time sellers, Individuals, professional artisants and full time sellers.
Two key areas have made 3ouletna business model a success:
Community Engagement: Sellers create personalized stores that encourage authenticity, reliability and a way to do business in a friendly and sustainable environment.
New Tools and Educational Material to Support Sellers: 3ouletna created tools and guides as well as support for the community, there is always an effort to help sellers gain more out of their stores and help new sellers establish themselves.
HOW TO SELL SUCCESSFULLY ON 3OULETNA
Selling successfully on 3ouletna is more than just creating a store and listing some items. There needs to be a coherent plan accompanied by smart e-selling strategy.
Treat your 3ouletna account like a Real Business: As mentioned, 3ouletna is not a magic solution. To create a successful profit making business, your 3ouletna store needs to be treated like a real business with a clear business plan and strategy mapped out.
Be Part of the Community: focus on the community, in terms of support and learning. It is a good idea to offer feedback, ask for advice This will help gain supporters from within the community. This will then help you market your brand.
Focus on Photography and Photos: A vital component of a successful 3ouletna store is product photography. Since buyers cannot experience the product in person before they choose to buy it, the next best thing is detailed, clear, taken from different angles and generally attractive photos.
Determine the Right Price: understand your product, a realistic price for the product will help ensure that you neither undersell your product nor oversell it.
Understand Your Target Audience Market: Both selling online or in physical stores requires a solid understanding of who you are selling to. It is a good idea to ask yourself about your audience, what their buying power and what their needs are. All these help sell to the right audience at the right price.
Work on Social Media Marketing: Marketing through social media such as Facebook and Instagram helps increase visibility, It also helps build more personal relationships with potential buyers, adding a layer of reliability and credibility which can greatly encourage buying behavior.
Send Samples to the Right People: Free samples can lead to positive reviews and visibility among your followers.
Make Sure you Have Fun: As long as creative business stays fun and not a task to be done, it will remain an exciting endeavor. It is fails to be so, then it is a good idea to change things around to keep things interesting and challenging.